Antwerp
The Diamond & Port City




Antwerp's location on the banks of the River Scheldt has established it as one of the great European cities. Its port is one of the biggest in the world, and, for almost 500 years, it has been recognized as the Diamond Center of the world.
The compact and richly historic city of Antwerp is Belgium's most underrated tourist destination. Few places combine the old and the (relatively) new quite so enchantingly. Here Art Nouveau mansions stare back at neo-Renaissance villas, and medieval castles provide a magical backdrop for the city's myriad bars and cafes.
Home to Belgium's largest Gothic church, and the birthplace of Peter Paul Rubens, Antwerp is a haven for art lovers, architecture buffs, and aimless wanderers. For a superb collection of Flemish Primitives, check out the Royal Museum of Fine Art. And for a fine collection of exotic beasts, the Antwerp Zoo is highly recommended.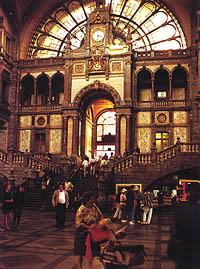 The most beautiful monument is without a doubt the Gothic Cathedral of Our Lady, housing two masterpieces, The Raising of the Cross and The Descent from the Cross, by Rubens, the local celebrity. His wonderful Flemish Renaissance house linked by an elegant Italian portico to the Italian Renaissance atelier can be visited. More of his paintings are in the museum together with the works of his pupil Anthony van Dyck, as well as Teniers, Breughel, Jordaens, Matsys, Permeke, Ensor, and many more.
In this world, there are some collectors who are touched by "grace." A visit to Fritz Mayer van den Bergh Museum is a must for art lovers. After his death, van den Bergh's mother built this neo-Gothic jewel of a house to preserve his precious collection of medieval and Renaissance art.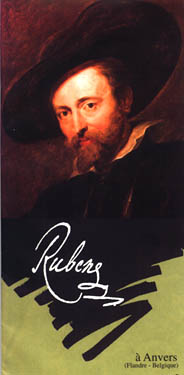 The Plantin Moretus Museum will give you an idea of how a 16th-century printing plant actually worked. Today it houses priceless bibles, books, prints, as well as the family portraits by Rubens.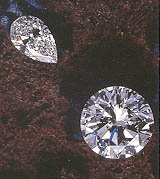 Among the city's many other attractions are the Diamond Museum, where the entire process of diamond mining and processing can be viewed, and Diamondland, the world's largest showroom. Antwerp is the very center of the world's diamond industry. More than 70 percent of the world's diamonds are cut, polished, and traded here. On the grounds of the nearby estate of Middelheim is the open-air Museum of Modern Sculpture, which exhibits works by virtually all major sculptors from Rodin to the present day.
Antwerp has a very lively nightlife. A famous opera house, concerts, ballets, and theatres provide entertainment for the culturally hungry. If you really want to see the local scene, join a group of animated pub crawlers and sample a few of Belgium's 400 beers.