Bruges
The Romantic City
The Venice of the North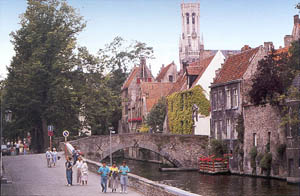 Europe's best-preserved medieval city is also Belgium's most visited town. This "living museum" will captivate you with the stunning beauty and charm it already possessed five centuries ago, when silt rendered its river unnavigable by major trade ships. Blessed with two medieval centers, the Markt and the Burg, the town also boasts some of the country's most compelling art collections. The Groeninge Museum specializes in early Primitives and the 14th-century Stadhuis (City Hall) features fine paintings and furniture.
Bruges is rich in architectural and artistic treasures, graced by quiet canals and waterways. Undoubtedly the most enjoyable way to dicover Bruges is to amble along its cobbled streets or glide by boat along its tranquil canals.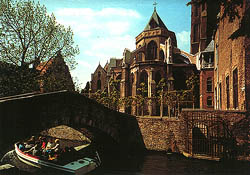 The Belfry (13th and 15th century) at the old city center is widely considered Belgium's finest, with a carillon that has rung every quarter hour for more than seven centuries. If you climb the 366 to the top of the Belfry, you will be rewarded with a magnificent panorama of Bruges and the surrounding Flemish countryside.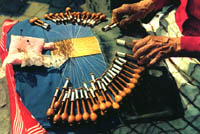 Among the city's most notable monuments are the Memling Museum, housed in the church of the medieval Hospital of St. John, and the Church of Our Lady. The Memling Museum, as its name suggests, contains as its primary attraction six works by the Flemish painter Hans Memling (c. 1430-1494). The most renowned of these is the Shrine of St. Ursula, a reliquary decorated by several extraordinary paintings illustrating the legend of the saint. Memling set the legend in the Europe of his own time; one of the most fascinating aspects of the panels is the painstakingly accurate portrayal of his contemporary world.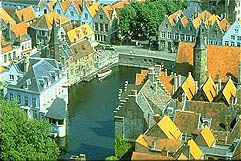 The Basilica of the Holy Blood (Heilig Bloed Basiliek) is actually a double church. A Romanesque building was incorporated into a later Gothic church, and the whole structure was connected with a beautiful exterior Renaissance stairway. On a Rococo altar you can see a precious relic (a little bottle) containing the holy blood of Jesus brought by Thierry d'Alsace during the 12th century, probably during the looting of Constantinople in 1204 (according to the legend he received a few drops of Jesus' blood from the Patriarch of Jerusalem during a crusade).